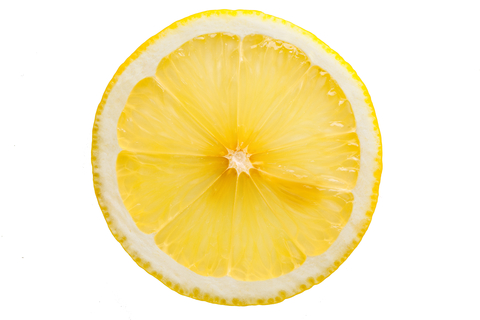 References
---
DMA Code
800353
CAS Number
84929-31-7
FEMA Number
2625
EINECS Number
284-515-8
Characteristics
---
Essences can be collected from fresh juice in a number of ways, including partial distillation prior to juice evaporation or by condensation of volatiles from the early stages of evaporation.  De-oiling juice is important as the acid pH causes chemical degradation of the terpenes leading to off-flavours.  Two phases, namely aqueous and oil, are obtained during recovery.  The composition of essence oils is similar to that of peel oils but the essence oils usually contain a larger amount of aliphatic ethyl esters.  Thus, their aroma resembles that of a particular juice more than that of peel oils.
Product Information
---
Category Essential Oils and Extracts
Regional Availability Worldwide
Harvest Period Feb - Sept
Natural Status EU Natural
Organoleptic Descriptors lemon
Common Applications bergamot, citrus, lemon, lime, peach, orange, mandarin
Appearance Colourless to pale yellow liquid
Kosher yes
Halal yes
Chemical Properties
---
Assay 1-3.5% aldehyde as Citral
Optical Rotation +55.0 to +75.0
Refractive Index @20℃ 1.4675 - 1.4820
Specific Gravity @20℃ 0.843 - 0.858
Flash Point ℃ 46°C
Shelf Life (months) 12
Storage Recommendations Sealed containers in a cool dark place. Check quality before use.