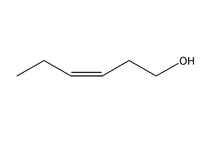 References
---
DMA Code
800267
CAS Number
928-96-1
FEMA Number
n/a
EINECS Number
213-192-8
Characteristics
---
Produced from peppermint oil arvensis, this alcohol has the molecular formula C6H12O.  It is found in nature and has a fresh, green, cut grass-like odour.
Product Information
---
Category Aroma Chemicals
Regional Availability Worldwide
Harvest Period Starting materials harvested May - Aug
Natural Status EU Natural
Organoleptic Descriptors fresh, green, oily, herbal, cut grass, foliage, vegetable
Common Applications apple, banana, cherry, citrus, kiwi, pear, tea green
Appearance Colourless
Kosher yes
Halal yes
Chemical Properties
---
Assay min. 98%
Optical Rotation n/a
Refractive Index @20℃ 1.4350 - 1.4430
Specific Gravity @20℃ 0.844 - 0.857
Flash Point ℃ 44°C
Shelf Life (months) 12
Storage Recommendations Sealed containers in a cool dark place. Check quality before use.