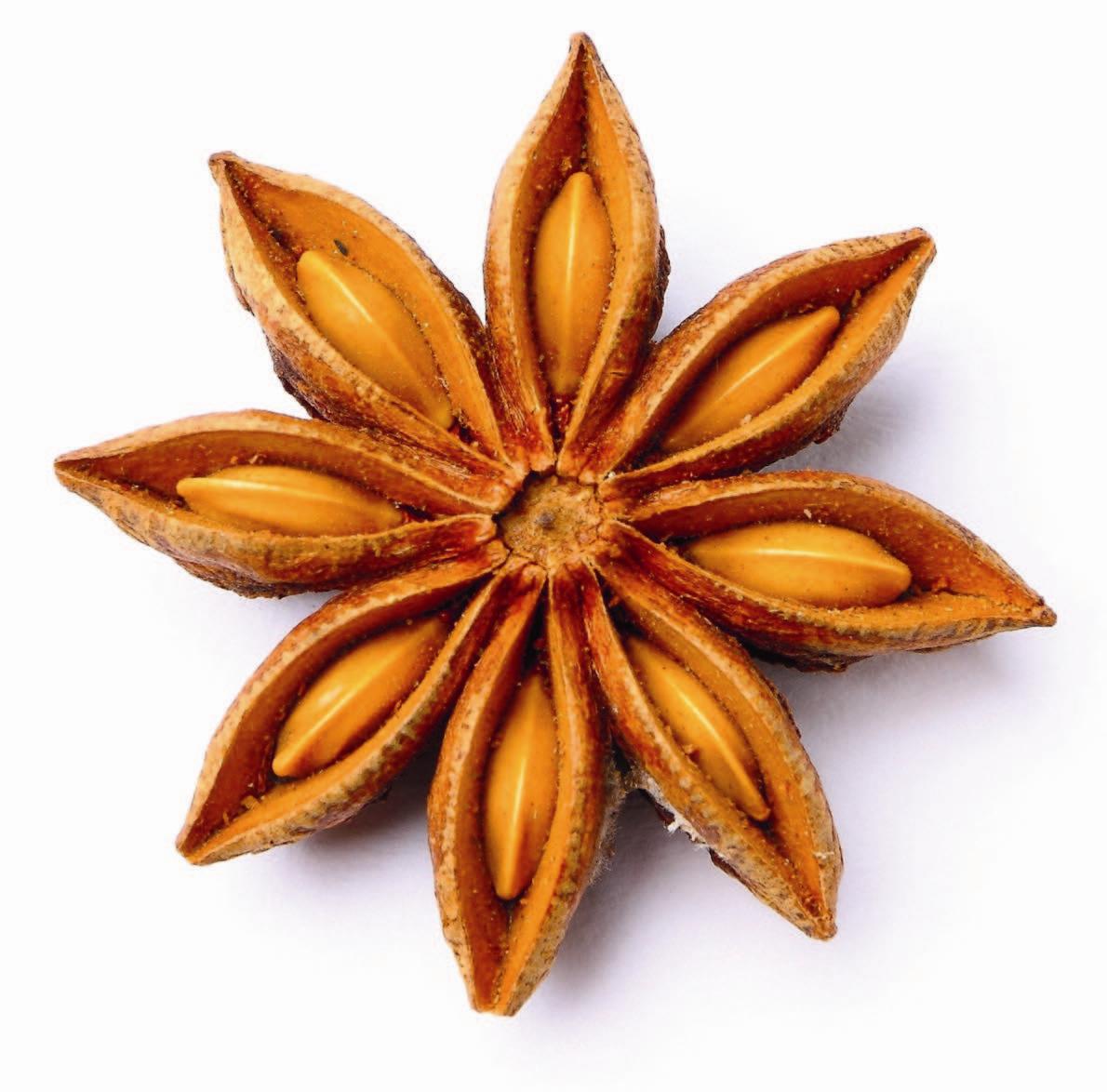 References
---
DMA Code
800302
CAS Number
84650-59-9
FEMA Number
2096
EINECS Number
283-518-1
Characteristics
---
An evergreen tree native to Vietnam and south east China, the Illicium verum has a slender white trunk and can grow up to 12 metres tall.  The oil is produced by steam distillation of the fresh or partially dried fruits.  In China, aniseed is used for its therapeutic actions and during harsh winters the availability of the seeds usable for oil distillation is greatly reduced.
Product Information
---
Category Essential Oils and Extracts
Regional Availability Worldwide
Harvest Period Mar - Apr & Sep - Oct
Natural Status EU Natural
Organoleptic Descriptors sweet, anise, licorice
Common Applications fennel, liquorice, mint, cherry, sassafras, root beer, aniseed
Appearance Colourless to pale yellow liquid
Kosher yes
Halal yes
Chemical Properties
---
Assay min. 85% trans-anethole
Optical Rotation -2.0 to +2.0
Refractive Index @20℃ 1.5480 - 1.5600
Specific Gravity @20℃ 0.978 - 0.988
Flash Point ℃ 83°C
Shelf Life (months) 12
Storage Recommendations Sealed containers in a cool dark place. Check quality before use.